BRITNEY IS PARIS' TOKEN UGLY FRIEND
We all have one. Hell, I have two. That special person with the great personality (or not) that makes you laugh (or not). These are the friends that make great accessories to use when you need to look your very best. There isn't much I can say about this besides showing you the pictures that make it true.
Paris is hanging with Britney because (and I hate to say it) but she makes Paris look good. These pictures have been taken since Thursday. And I can PROMISE you that it's no coincidence that Britney looks like ass in every picture. This is very strategic on Paris' part: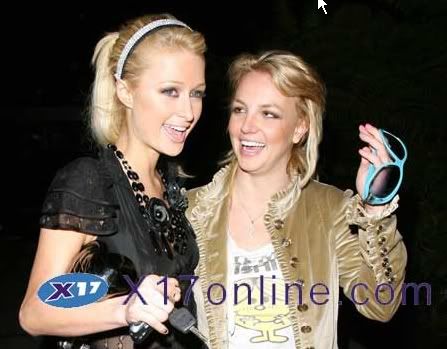 You can tell in this picture that Paris told Britney she looked "hot". Knowing all too well that she looked more like a hawt mess. T-shirt? Unkempt hair? Same coat you've been wearing all week? Oh yes, you're ready to go out. They won't notice...you look hot. Here, borrow my big blue sunglasses. It IS night afterall. And they totally go with your outfit.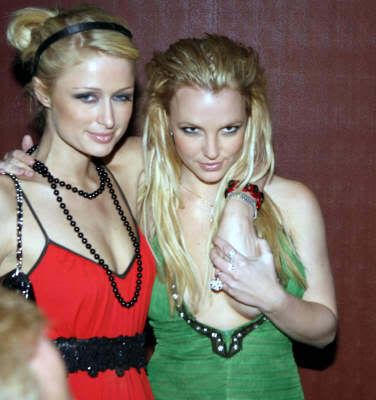 I hate when I get drunk and I let my friend Diane do my hair because usually, it looks likt this, and I'm too drunk to care. Britney is trying on that "head down sultry (or slutty) pose" that Paris and Nicole have patented. Doesn't work. She looks like she's just drunk and angry and ready to say, "awre you fuuchin' lookin at me, who do you thnnk you rrrr? Huh..y'all think yer bettr than me..ima fucking kill you. I'll cuuht you..I can get Kevin back if I wanna, right? There better be some fuuccin cheetos in the fuuccin limo.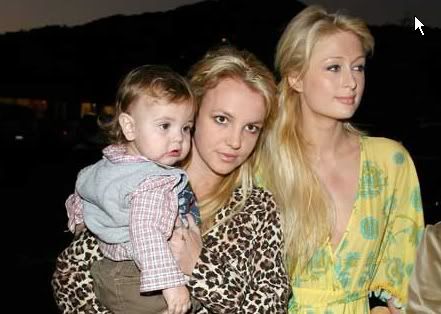 Sean Preston looks tired. But not as tired as mamma. Britney looks absolutely ragged in her faux leopard skin jacket and faux hair extensions. And why does this make Paris look like the responsible, practical one? This is completely fucking with my head.
Britney's comeback lasted all of a second. Then she sunk faster than the Titanic. It's even reported that she's cant get a new representative because she's considered "a mess" and doesn't take anyone's advice.

There is a supposed " twat sighting". These pics look photoshopped to me, but who knows. If these are real, she's as anatomically correct as a barbie doll.
Shhh..can you hear that? Shh..listen...you can hear it faintly in the distance. Justin Timberlake is laughing.