THE GREAT SNATCH ATTACK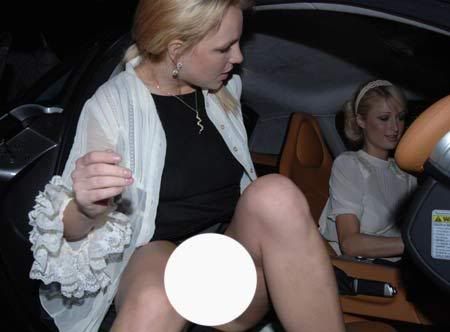 Atta girl. This is going to look
real
good when it comes time for the custody portion of the divorce:
PR-inside reports
:
A source told the New York Post newspaper: "Britney has been missing recent recording sessions because she has been out all night partying."Her label, Jive, is very worried." The 24-year-old star, who has two young sons, Sean Preston and Jayden James, has been telling her friends: "I gave birth for two-and-a-half years, and now I want to party."
She gave birth for two and half years? Well, that there's got to be a record or sumpthin' y'all. That there just could be a wonder of that medical science I dun heard about on the TV. (click here for musical accompaniment)

She's being a complete idiot. Meanwhile, K-Fed is initiating some kind of "good guy" campaign. I hope she dons her metal panties when she enters battle for the custody of the children. She's going to need them.

To see it the great snatch attack up close and personal click here . And thank God the internet hasn't come up with scratch and sniff yet.